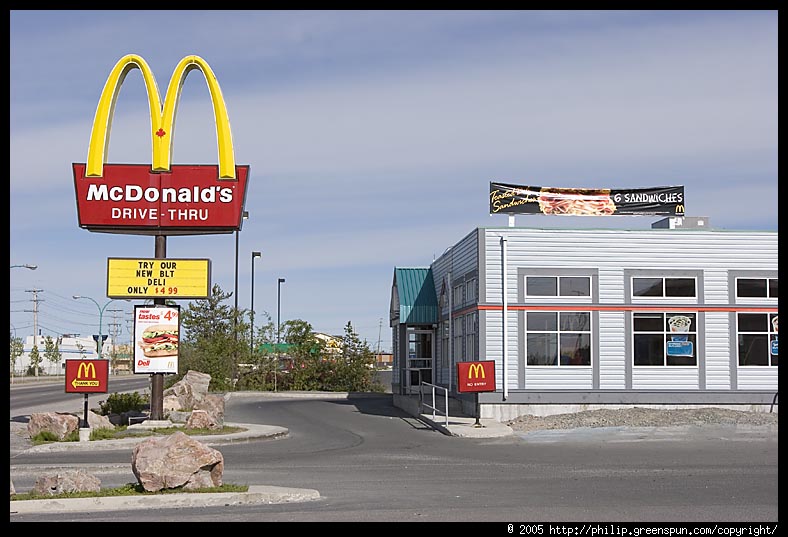 Is it a sign of the times that Americans depend too much on Fast Food and a high fat diet? I have an interesting example for you...
I am 22 years old. I am a good weight for my stature. I am not bouncing off the walls with activity, but I am not totally stagnant either. I am moderately healthy. I am a semi-moderate consumer of fast food or dining out (about 2-3 times a week), but I do not do it all of the time. I would rather cook at home most of the time. With all of that said, I have recently been diagnosed with High Blood Pressure and High Cholesterol. When I learned of this, I was shocked. I am pretty healthy. My previous physical showed great results. And now I have high blood pressure and high cholesterol and the medications that accompany such conditions.
Now granted, my doctor said that alot of this had to deal with family history, and yes, I do have some history. But still, is this an indicator of what will happen to others in my generation who h ave grown up in the age of Fast Food and high fat diets?
Are there others out there from our generation who are experiencing this? It would be interesting to see the numbers on this.
I could be blowing all of this out of proportion, but I think that there could be an interesting correlation. What about others out there from my generation who are heavy eaters and eat out at least once to twice a day?